Seattle Park District
Primary Councilmember |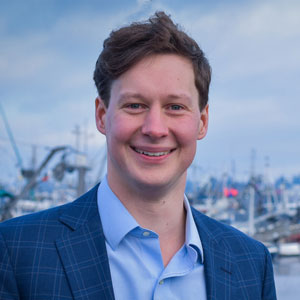 Andrew Lewis
Background
This fall, the Seattle City Council, sitting as the Seattle Park District Board of Directors, will approve the Park District's next cycle of investments. Approved by Seattle voters in 2014, the Park District levies investment to maintain, operate, and improve parks and related facilities. The Park District is funded by property taxing authority limited to 75 cents per-thousand dollars of assessed value. The authority is outlined in RCW 35.61.
For this renewal cycle, Councilmember Andrew Lewis is serving as president of the Seattle Park District Board. His goal is to approve a plan with the clear and measurable goal that our parks be clean, safe, and open.
Meetings
Committee Meetings
Unless otherwise noted, all the below meetings will be virtual. Interested members of the public can comment in-person in Council Chambers or use the remote call-in line. You can sign up at this link on the day of the hearing.
Date & Time
Topic
Fri, June 24 – 2:00 p.m.

Background and Context
Board of Parks and Recreation Commission's (BPRC's) Recommendations

Mon, July 11 – 9:30 a.m.

Discussion of BPRC's Recommendations

Thurs, July 14 – 5:30 p.m.
Mon, July 18 – 9:30 a.m.

Discussion of Proposed Options and Priorities

Mon, July 25 – 9:30 a.m.

Discussion of Proposed Options and Priorities

Monday, August 15th at 6 p.m.
Rainier Beach Community Center

Public Hearing (in-person only)

Tues, September 6 – 2:00 p.m. (after Full Council)

Presentation of Mayor's Proposed Six-Year Funding Plan

Wed, September 7 – 6:00 p.m.at
Northgate Community Center

Public Hearing (in-person only)

Fri, September 9 – 2:00 p.m.

Discussion of Mayor's Proposed Six-Year Funding Plan

Thurs, September 15 - 2:30 p.m.

Discussion of Proposed Amendments
Potential Vote

Mon, September 19 -2:00 p.m. (after Council Briefings)

Potential Vote (if not adopted on 9/15)
District 7 Town Halls
In addition to the public hearings, Councilmember Lewis will be holding three in-district town hall meetings to discuss the Park District process and the public's priorities. The details for these events are below:
| | | | |
| --- | --- | --- | --- |
| Date | Time | Venue | Address |
| Thursday, July 28 | 5:00 - 6:45 PM | Queen Anne Community Center | 1901 1st Ave W Seattle, WA 98119 |
| Monday, August 8 | 5:30 - 7:30 PM | Block 41 in Belltown | 115 Bell St Seattle, WA 98121 |
| Thursday, August 11 | 5:30 - 7:30 PM | Magnolia Community Center | 2550 34th Ave W Seattle, WA 98199 |
RSVP to the District 7 Town Halls
Resources